Italy: Milano Derby 21.02.2021
As much like the rest of the world fans weren't allowed inside the stadium. However Curva Sud (AC Milan) and Curva Nord (Inter) showed up in thousands to support their loved ones on derby day for the big clash for the 1st place. Even day before the derby the biggest fanatics from Milan showed their support on the training.
Media in Italy reports that 7,000 of Milan and  5,000 of Inter fans were outside San Siro this Sunday.
Some of the media in Italy is outraged because this is done during the pandemic, but the most passionate of fans can't be stopped. Police are trying to find out the fans which broke the rules, but as long as we are united, they can't stop thousands of willing support their most loved passion.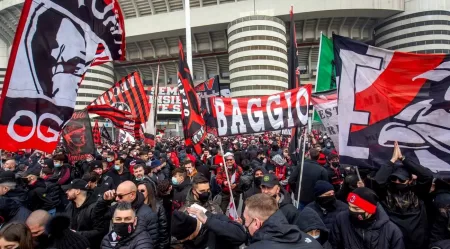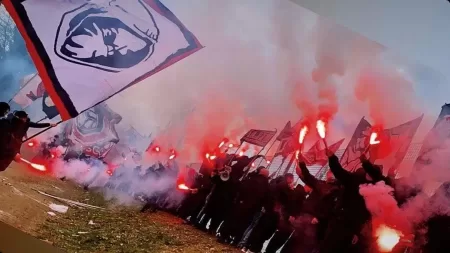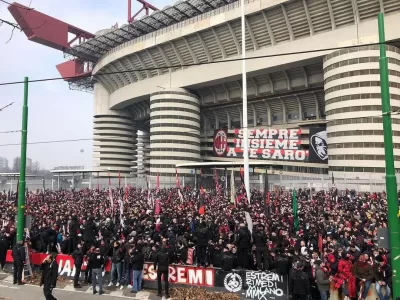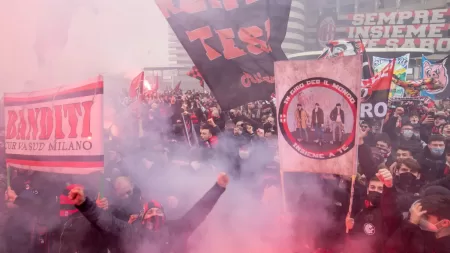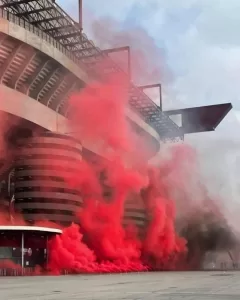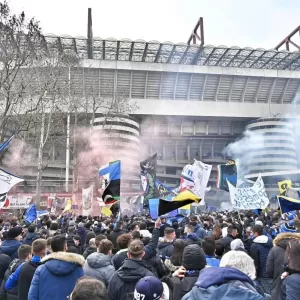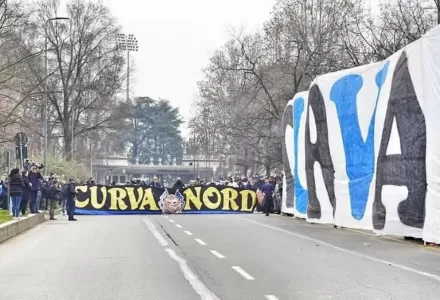 ]